Welcome to AlanWeeProperty.com. I am a professional property agent with more than 12 years of selling experiences and have personally did more than 450 transactions. I am one of the best all rounded property agent around that is well verse in HDB, condominium and landed properties.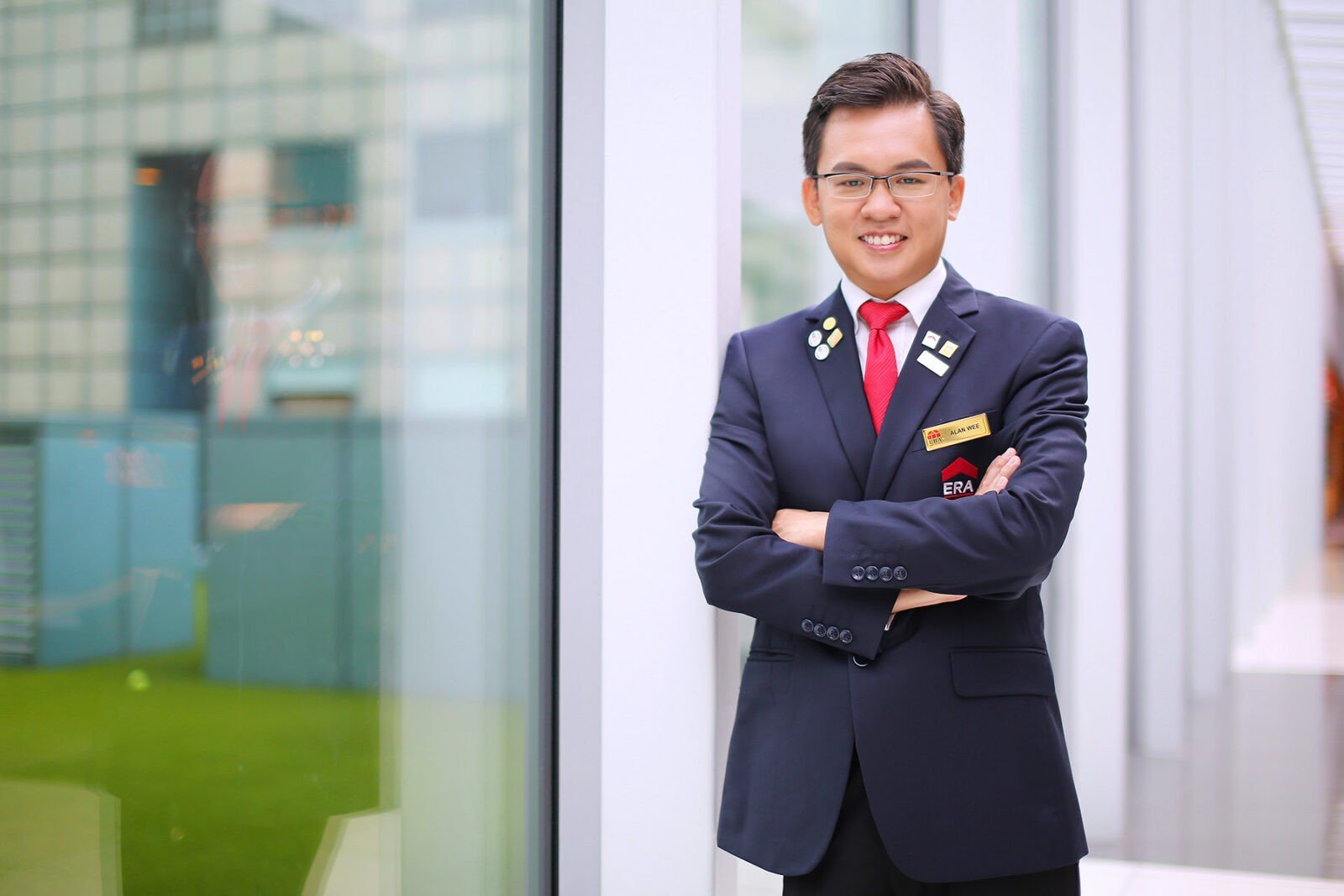 I am humbled to have received numerous awards from ERA for my achievements. 
ERA Top Achievers Q1 2021
Q1 2021
ERA Star Award Aug 2021
Aug 2021
ERA Star Award May 2021
May 2021
ERA Top 300 Achiever
2020
ERA Top 100 Achiever
May 2019
ERA Top 100 Achiever
Jan 2020
ERA Top 200 Achiever
2015
Professional and Reliable
Best Property Agent You Can Trust
"We must thanks our lucky stars to be able to engage Alan as our property agent. With his vast experience and knowledge in the property industry. He gave us valuable advice on the sales of our property and negotiate for our best interest as well as our timeline. We are impress with his prompt follow up and update and his assistance to us beyond his call of duty. Highly commendable."
Ms Toh
425 Bukit Panjang Ring Road
"We like to thanks Alan for the service he render in both selling and buying our flat. We highly recommend his service to our friends and relatives. We have recommended many of our relatives and friends to him since!​"
Yati
291A Bukit Batok St 24​
"Alan has been dedicated in selling my flat. He arranged for house viewings diligently & is always responsive to my queries. He has a friendly & warm personality which is a plus point in selling properties. Highly recommended & 2 thumbs up!!"
Karen
2D Upper Boon Keng Road
"Alan is very professional and helpful, He gives good advice and follows through with my contra case. I'm very satisfied with my agent service. I'm so grateful that he had go extra mile to help me and family. Thank you very much."
Helen Poh
737 Tampines St 72​
"My parents and I were delighted that we have chosen Alan to market our landed property in Hillview. He was professional, committed and sincere during the entire process. Our house was sold in only 2 weeks! We were so satisfied that we even continue his services to look for an apartment in bukit Gombak. We will not hesitate to recommend him to others."
Eunice Yap
Jalan Dermawan
"Alan works very fast. We were happy with all he did to get our place sold in less than 2 months. He was extremely responsive to all of our questions and kept us well informed throughout the selling process. We will be telling all of our friends and family about him. It was a pleasure working with Alan.Thank you!"
Justina Leong
Hume Park 2
"Alan is a smart and efficient property agent. He works hard, fast, and responsive."
Mr Leong
Hillview Crescent
"Alan always have the best interest of his clients. He offered good advice and we were very satisfied with his services."
Cheang & Cindy
Summerhill
"Alan is very friendly and helpful in addressing our queries and lends his helping hand whenever we need assistance."
Mr Ang
Jalan Gumilang
Frequently Asked Questions
Once you appointed me to handle the transaction for you. My responsibilities included advertising, conducting viewings, negotiating to handling the paperwork. I also provided detailed financial planning to ensure that you are ready to move to the next property or investment. I can help to identified potential pitfalls and offer suitable solutions. I are well connected with competence lawyers and mortgage brokers to assist you all your housing needs.
Usually the sales will be concluded within 3 months depending on market condition. Here, if could also take as short as a few days. Once appointed, I am confident to fulfill my obligation to sell your property within the contracted duration.
I have conceptualized a "Perfect 10" marketing strategies to get your property sold. Let's meet up so that I can shared more with you.
Yes. I are keen. Please contact me for more information.
Yes. I welcome cobroking. My interest is always in your interest to sell your property at the best possible prices and at the shortest possible time. This is only possible through cobroking with other property agents.
My professional services is based on a "No Sales No Fees" basic. Commission is only payable for any successful transaction. In any event, if your property is unsold or if my appointment is terminated. I will never request for any fees. Here, I would appreciate if you are ready and committed to put up your property for sale.
As an industry standard, such exclusivity agreements are valid for up to three months. However, I can be flexible on the duration to suit the need of our clients.
I deal mainly with residential properties located in Singapore only. We are well verse with HDB, condominiums to landed properties and even new homes. 
I are afraid I can't as I am not licensed to market oversea resale properties except for those new home appointed by my company.
I am not only specialize in selling but also buying and renting property. I also offered services such as upgrading, downgrading, buying new private home, retirement planning to buying an enbloc potential property.
My name is Alan Wee. I graduated from Ngee Ann Polytechnic with a Diploma in Building Services and a Bachelor of Science in Real Estate with National University of Singapore.
In the early days of my career. I started off in property management in the private sector. Subsequently, I progressed to work in a real estate consultancy firm that involved in collective sales during the 2007-2008 enbloc fever. Soon I was working in business development for a listed luxury real estate developer in Singapore. However, my career was short lived. I was retrenched in 2009 due to the collapse of Lehman brothers and the unfold of the US subprime crisis.
Left without a job. I jumped straight into real estate sales not knowing what await me. I struggled during the first few years without any connection or guidance as a newbie property agent. It was tough, very tough…I almost give up! 
It was my love for real estate and survival that see me through the darkest days in my career. I took on small deals and build my business from the ground up. Slowly but surely, I was progressing well with ever new challenges throw upon me. As they said. The rest is history.
Till date I have close to 2 decades of experiences in the real estate industry with 12 years as a property agent. I have won numerous awards both from my division and company for my sterling performances as a ERA property agent.
My expertise lies in marketing residential properties. I am well versed in HDB flats, condominiums to landed properties. I have concluded more than 450 property transaction till date.
I am pretty well verse in 5 major segments mainly selling properties, property investment, enbloc purchase, retirement planning to upgrading from a hdb flat. You can read more under the expertise menu.
This is my beautiful family. I am a proud father of 2 girls and a supporting wife. I enjoy spending time with my family, friends and aging parents. During my leisure time, I enjoy doing exercise, reading books and watching YouTube videos to enrich myself! My favorite exercise are running, kayaking, rock climbing and hiking! Join me if you are free!
This 3-bedroom apartment is situated on the low floor. Clover By The Park received its TOP in 1999. This is a 21 years old development.
Read More
This 3-bedroom apartment is situated on the high floor. Waterbank @ Dakota received its TOP in 2013 and is developed is UOL Group Limited.  There
Read More