I always have a love affair with old condominium and this is a must share with everyone.
This is Kensington Park in District 19. This 999 years condo is build by Leadale Property Pte Ltd (
Lum Chang
) in the 1990s. It has 3 tower blocks, townhouses and walk-up apartments. It has full condominium facilities and even a 2m deep swimming pool!
The 3 bedrooms apartment in the tower blocks measured 1,249sqf to 1,668sqf. The walk up apartments have sizes that range from 1,647sqf to 2,260sqf. The maisonette tower has 4 bedrooms that measure 1,582sqf to 2,153sqf. The townhouses are appropriate 3,251sqf each. 
Kensington Park seats on a massive 485,000 sqf of prime land. Future Serangoon North MRT Station which will be completed in 2029 is only 7 minutes' walk away. Serangoon Garden eatery and Chomp Chomp is only 2 minutes' drive away via a back gate exclusive to Kensington Park's residents. Serangoon North Town Centre is 4 minutes' walk away.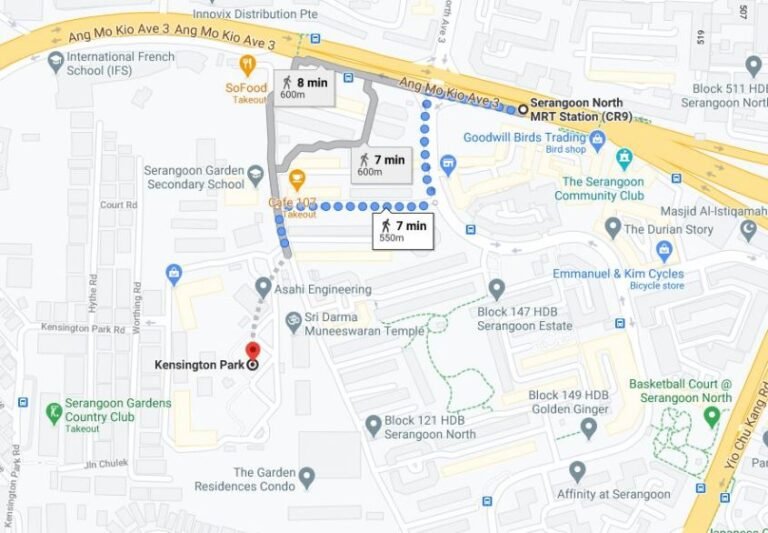 Kensington Park past transaction range from $1,000psf – $1,200psf. This seem reasonable taking in consideration nearby 99 years new launch condominium are selling from $1,300psf to $1,700psf.
Kensington Park is definitely a good resale condo worth considering even it is old. As Old is always Gold in Singapore's property context. If you are looking into it now. You will be disappointed! As any old condo in Singapore. They are in the midst of preparing for enbloc. Obviously, most units will be redrawn from the market else they will be selling at an enbloc premium!
Here, I doubt Kensington Park will go through the collective sale route so soon. There is still this window of opportunity to enter once the dust is settle.
Btw, If you are keen to invest into any enbloc properties. Read my article on enbloc here